Linda Thatcher
Utah History Encyclopedia, 1994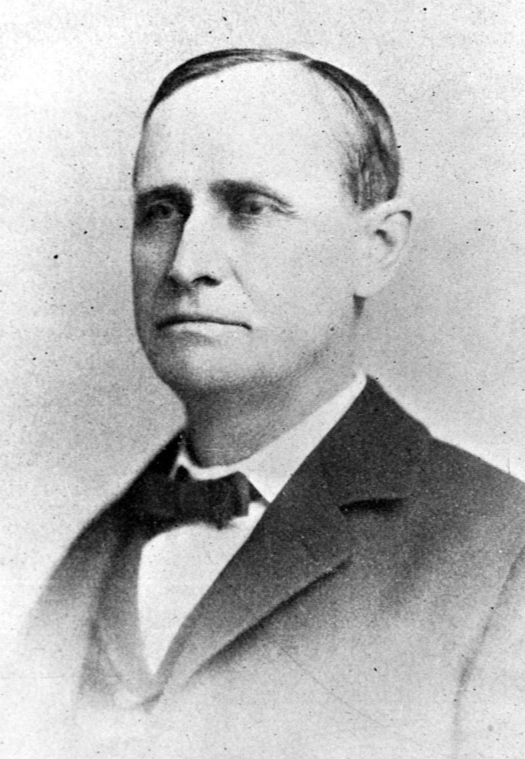 Arthur Brown, attorney and U.S. Senator, was born 8 March 1843 on a farm near Schoolcraft, Kalamazoo County, Michigan. When he was thirteen years old his family moved to Yellow Springs, Ohio, so that his sisters could attend Antioch College, one of the first to admit women on an equal basis with men. Arthur also attended the college, graduating in 1862. He then attended the University of Michigan at Ann Arbor, where he obtained a law degree in 1864. He was admitted to the bar and practiced in Kalamazoo. He married a woman known only as Mrs. L.C. Brown and they had one child. Brown became enamored with Isabel Cameron and separated from his first wife. He moved to Salt Lake City in 1879 in the hope of being appointed U.S. district attorney for Utah. Failing to receive the appointment, he set up a private law practice in Salt Lake City. Cameron followed Brown to Salt Lake City and they were eventually married and had one son, Max.
Brown rose to prominence in the Republican party and was nominated in 1896 by the Republican caucus to run for the U.S. Senate along with Frank J. Cannon. Some delegates threatened to withdraw their support of Brown in the final election in the legislature because of Brown's views on the "silver question." However, when Brown published a letter in the Deseret News stating that he supported the Republican stand on the controversial silver issue, he received the necessary votes from the legislature to secure the office. He drew the short term and served in the U.S. Senate from 22 January 1896 to 4 March 1897.
Through his work in the Republican party, Brown became acquainted with Anne Maddison Bradley; he was fifty-three and Bradley twenty-three when they began a much publicized affair that lasted for ten years. Bradley claimed that Brown fathered two of her four children. Isabel Cameron died in 1905, and Bradley claimed that Brown asked her to divorce her husband so that they could marry. However, Brown never followed through with his promise, and in December 1906 Bradley followed him to Washington, D.C., and gained entrance to his hotel room, where she later claimed to have found letters from another woman discussing her upcoming marriage to Brown. Bradley confronted Brown with the evidence and the incident ended with Bradley shooting Brown. Brown lingered for a few days, but he had been under treatment for Bright's disease and finally died of kidney failure on 13 December 1906. Brown was interred in Mount Olivet Cemetery in Salt Lake City. Bradley was tried and acquitted of the shooting.
See: Linda Thatcher, "The Gentile Polygamist Arthur Brown, Ex-Senator from Utah," Utah Historical Quarterly 52:3 (Summer, 1984)