Adapted from: Linda King Newell and Vivian Lindford Talbot. A History of Garfield County. Salt Lake City: Utah State Historical Society, 1998; "Hell's Backbone Grill and Farm." Boulder Utah accessed April 10, 2020.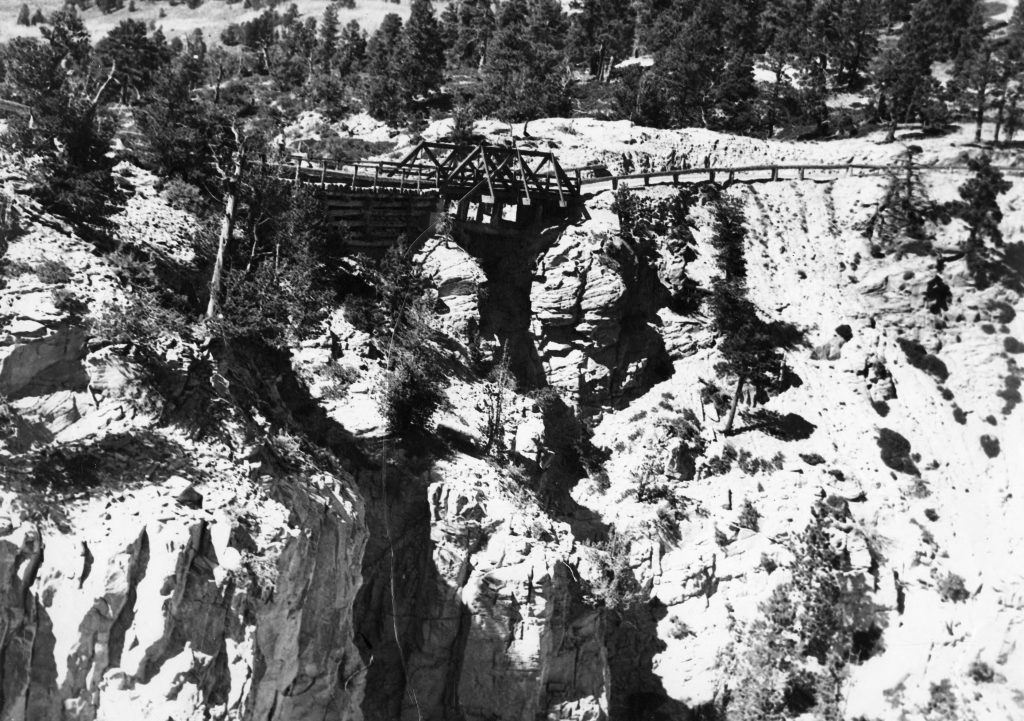 Though currently located along scenic highway twelve, for much of its history, Boulder was one of the most isolated settlements in Utah. Like much of Garfield county, the settling of Garfield was a result of settlers seeking good pasture for their cattle. Stockmen were using the range as early as 1879. In the fall of 1888, Amasa and Rosanna Lyman explored the area on a picnic and decided they would return to homestead the area next year.
The road the Lymans took was difficult, and involved clearing out large rocks, felling trees, and eventually carrying goods by horseback or hand, as the wagon could not traverse the snow banks. The Lymans and other settlers discovered that they were not the first settlers in the area. The Lymans discovered a ditch dug by Native Americans on their newly claimed land, and Sam Shefield discovered ruins, pottery, a grinding stone, and arrowheads just north of his land. Other settlers made their way to the area, including the Baker family in 1887. Hannah Baker insisted that the settlement be called Boulder, and the name of the settlement was decided.
The isolation of the community provided the settlers with difficulties. There was no school in the town for the first several years, and families who wished to have their children educated had to send them elsewhere, across quite difficult roads. The way to nearby Escalante was rough country, and both the Boulder Mail trail and Hell's Backbone were treacherous routes. Well into the 20th century, residents claimed that the milk and cream sent to Escalante would be butter by the time it arrived for all the jostling it received on the way. Gradually, Boulder was able to build its first school by the fall of 1896, and like many pioneer settlements, the building also served as a dance hall and meetinghouse.
The New Deal era finally brought some navigable roads through to the Boulder area, greatly increasing access to the town. Like much of Garfield county, Boulder was impacted by the loss of cattle range, both from early overgrazing and later by land annexed for the nearby Capitol Reef National Park. The settlers adapted, initially by getting into the timber industry, and, more recently, as a tourist point along Highway Twelve, which is considered by some to be one of the nation's most beautiful highways.
The town was incorporated in 1958, and has the distinction of having had three female mayors elected in a row (including one who didn't run, but was chosen by write-in). Although the population today is only a little over 200, the town boasts various tourist amenities, including the nationally-renowned restaurant, Hell's Backbone Grill.