Adapted from Richard Neitzel Holzapfel, A history of Utah County. Salt Lake City: Utah State Historical Society, 1999; "UV Towns: Cedar Fort." Utah 360. Accessed April 13, 2020; "Historic Information: History of the Cedar Fort 24th of July Celebration." Town of Cedar Fort, Accessed April 13, 2020.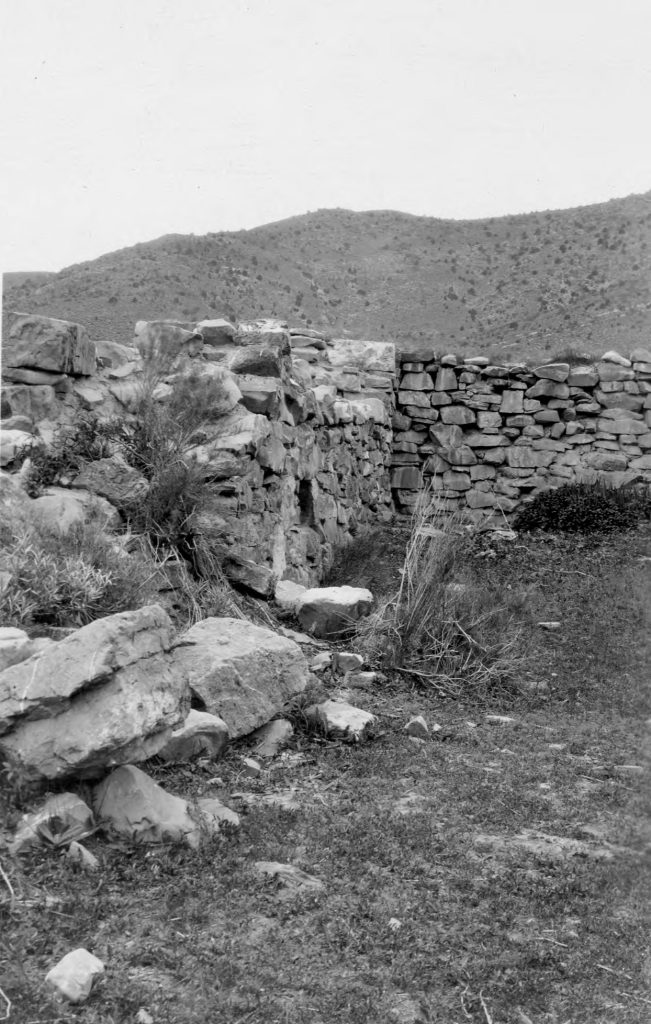 The name Cedar Fort is a misnomer. The town was originally settled in 1852, when Brigham Young sent a few settlers to what is today the western edge of Utah county. The original settlers abandoned the area during the Walker War and moved to Lehi for safety, but returned in 1853, under the leadership of Bishop Allen Weeks, who served as the bishop of the area for twenty-three years.
As a defense against Indians, the settlers built a picket fort, crafted from cedar trees. At least, that was their initial assumption. The trees were actually junipers, though they smelled like cedar. To create a more permanent defense, the settlers began construction on a stone fort. It was never completed, though the ruins are still there.
In one of several efforts to reduce the size of Utah county, Cedar Fort was designated as the county seat of Cedar County, which existed between 1856 and 1861, at which point it was reincorporated into Utah county. In 1858, when Johnston's Army arrived in Utah, it initially encamped at Cedar Fort, later moving near Fairfield to establish Camp Floyd.
While the population declined over the course of the twentieth century as the economy shifted away from agricultural production, Cedar Fort still proudly displays its pioneer heritage. As of 2008, the town is populated by many descendants of original settlers, the elected officials all serve without pay, which the residents say that this selfless-ness is one of their heritages.
Pioneer day in Cedar Fort is a weeklong event. It includes a rodeo, a tradition in Cedar Fort dating back to 1924, as well as a water fight of epic proportions that also dates back to the 1920s. What started as a tit for tat water fight between local boys and girls at a girls' slumber party has evolved to include water guns, balloons, hoses, and other creative water dispensing devices. The population today is about 400.