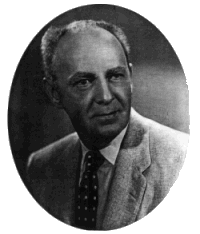 This noted author of young adult books created the Great Brain.
John Dennis Fitzgerald was born in Price, Utah, on February 3, 1906, to Thomas and Minnie Melsen Fitzgerald. His father had a pharmacy degree but engaged in a number of business ventures and served on the Price Town Council for four years. John graduated from Carbon High School at the age of eighteen and left Utah to pursue a career as a jazz drummer. He worked in a variety of occupations during his life, including newspaper reporter for the World-Tribune in New York City, foreign correspondent for United Press, advertising and purchasing agent, and bank auditor. He also served on Wendell Willkie's staff when Willkie was running for president.
At the time his first book, Papa Married a Mormon (1955), was published, he was living in Los Angeles and working as a steel buyer. Fitzgerald had collaborated with his sister, Belle Fitzgerald Empey, to write this book. Her name was not included as coauthor of the book because it was written in the first person. Papa Married a Mormon was very popular and was reprinted in several foreign-language editions, including Chinese. Twice chosen as a Book-of-the-Month Club selection, it was also serialized in McCall's magazine. A sequel, Mamma's Boarding House, appeared in 1958.
Fitzgerald moved to Denver in 1960 where he tried for a short time to make his living as a full-time writer. He later reported that "I quit my job and went to a mountain cabin to make my living writing. I had to sell my jack and a tire to get back to Denver. When I got there I sold my typewriter and swore I would never write again." His wife later bought him another typewriter and he eventually resumed writing.
He had a very successful writing career, publishing more than 500 magazine articles, as well as poetry and songs and two books on writing, The Professional Story Writer and His Art (1963) and Structuring Your Novel: From Basic Idea to Finished Manuscript (1972).
His most successful and widely read novels are the juvenile books in the Great Brain Series. They were loosely based on the adventures of his brother Thomas N. Fitzgerald. Books in this series include: The Great Brain (1967), More Adventures of the Great Brain (1969), Me and My Little Brain (1971), The Great Brain at the Academy (1972), The Great Brain Reforms (1973), The Return of the Great Brain (1974), and The Great Brain Does It Again (1976).
The Great Brain Series has led to one of the most asked questions in Utah literature: "Where is Adenville, Utah?" Adenville is a fictional town created by Fitzgerald, but most readers believe that the geographical setting loosely fits that of a small town in southern Utah.
Fitzgerald and his wife, Joan, moved to Titusville, Florida, in about 1972 where he continued his writing career. He died there May 20, 1988, at the age of 82.