John Sillitoe
Utah History Encyclopedia, 1994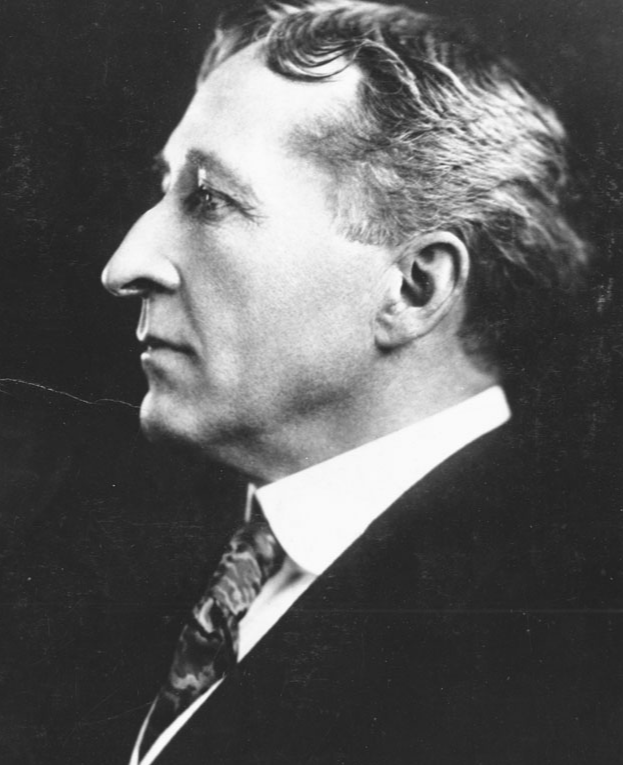 William Henry King was born in Fillmore, Utah, on 3 June 1863, the son of William and Josephine Henry King. After attending the Brigham Young Academy and the University of Deseret, King was called on an LDS mission to Great Britain from 1880 to 1882. He received a law degree from the University of Michigan in 1887. After graduation from law school, King served in a number of local and territorial political offices, including three terms in the territorial legislature and as Utah county attorney and Provo city attorney.
King married Annie Lyman on 17 April 1889, and they were the parents of four children. In 1913, six years after his first wife's death, King married Vera Sjodahl. A son from that second marriage, David S. King, was a Democratic representative to Congress from 1959 to 1963 and 1965 to 1967.
In 1894 President Grover Cleveland appointed King as an associate justice of the Utah Supreme Court. King was one of the earliest supporters of "Sagebrush Democracy," and played a leading role in organizing the Democratic party in Utah. He was elected to Congress in 1896 and served one term. He was then elected to fill a vacancy in 1900 and was an unsuccessful candidate for reelection in 1902. In 1905 and 1909, prior to the direct election of United State senators, King was the unsuccessful choice of the Utah Democratic legislative caucus for senator. In 1916, however, King was elected to the U.S. Senate and served four terms until his defeat in 1940. He was also an active Democrat on the national level, serving as a delegate to the party's national conventions on a number of occasions from 1908 to 1932.
During his service in the Senate, King was a strong advocate of a "hands off" policy on the part of the United States toward Latin America, and was recognized by the government of Haiti in 1936 for his role in terminating U.S. intervention in the affairs of that nation. King, who labeled himself a "Constitutional Democrat," was an outspoken opponent of Franklin Roosevelt's New Deal, specifically challenging the President's attempt to "pack" the Supreme Court in 1937, and opposing other aspects of FDR's domestic program as well.
In 1934 he was challenged in the party convention by liberal state senator Herbert B. Maw and attorney Hugh B. Brown. While King emerged victorious, and went on to defeat Republican Don B. Colton in the general election, it was clear that he would continue to be opposed by party liberals. In 1936 King was defeated in his bid to be elected a delegate to the national Democratic party convention, and was targeted for defeat for the Senate when party liberals passed a direct primary law in the 1937 legislature. In 1940 King, who by then had become even more vocal in his opposition to the national Democratic party, was defeated in the Democratic party primary by liberal congressman Abe Murdock. King served briefly as president pro tem. of the Senate after his defeat in 1940 and before a new Congress was seated in January 1941. After leaving the Senate, King continued to practice law in Washington until his retirement and return to Utah in 1947. After suffering from failing health for several months, King died in Salt Lake City on 27 November 1949.