Adapted from:  Sillitoe, Linda. A History of Salt Lake County. Salt Lake City: Utah State Historical Society, 1996; "History." https://www.draper.ut.us/144/History-of-Draper-City, accessed April 23, 2020.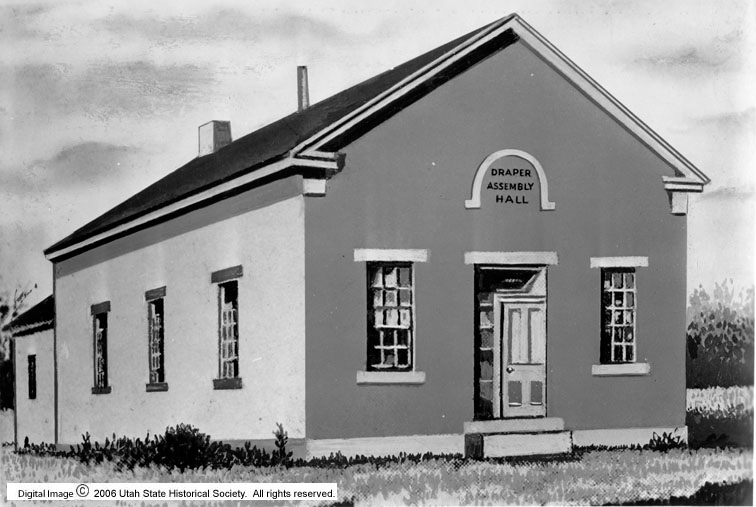 Draper was initially established by Ebenezer and Phebe Brown in 1849, who settled in an area known as South Willow Bend. The Browns raised cattle to sell to immigrants on their way to the California gold fields. Other settlers joined them, including William III and Elizabeth Draper. Twenty people had settled the area by 1852. The settlement was originally called Brownsville, but its name was changed to Draperville, after William Draper, who served as the first bishop in the area.
In 1854, Draper's first post office was established. It was run by Phoebe Brown. 1854 also brought fears about conflict with the local Native Americans, and the settlers lived within a partially completed fort during the winters of 1855 and 1856. The fort was never completed, as the feared conflict never arose. The site is now part of Draper's Historic park.
The history of Draper's growth reflects that of Salt Lake county. The primarily rural town grew as suburbia sprawled across the county, and the population rose dramatically. Draper was incorporated in 1978, and continues to grow, more than tripling in population between 1990 and 2000. The population today is over 47,000, up from 5,521 in 1980.